---
Acoustical Engineering Master's Program
Application
Please note that your enrollment cannot be completed until all the required documents have been submitted.
Signed enrollment form (with passport photo)
Copy of High-School Diploma
Copy of bachelor or diploma certificate
Copy of ID card
Applications have to arrive by post until 15 May for the winter semester and 15 November for the summer semester. For application information please read: Application Details for International Applicants.
If you have any questions or need any advice, please contact us.
Contact Details:
Dr. Hans-Christoph Kotzsch
Kotzsch, Hans-Christoph hans-christoph.kotzsch@hm.edu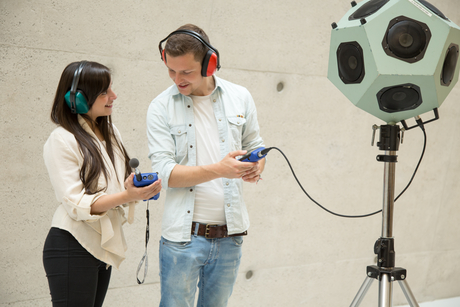 Dean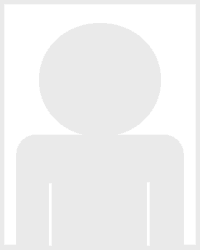 Faculty
Media Sciences
Course of studies
Acoustical Engineering
Degree
Master
Academic degree
Master of Science
Start
Winter semester
Regular study period
5 Semesters
Category
Engineering Sciences
management

Study fields
Acoustical Measurement and Signal Processing
Architectural acoustics
Psychoacoustic
Media Acoustics and Audio Engineering
Contract Law and Management
Noise Protection
Vehicle acoustics and traffic noise
Simulation Methods for analyzing Acoustics and Vibrations

Type of study
extra occupational studies

Description
in cooperation with the Hochschule für angewandte Wissenschaften München
Admission restriction
No
Tuition
Yes
Credits
90
Accredited
Yes
Application portal
International Office

Characteristics
This Master's course is a part-time program, carried out and organized in cooperation with the University of Applied Sciences Munich (HM). The program consists of four semesters of courses. The first two semesters will take place at the University of Applied Sciences Mittweida, the third and fourth at the University of Applied Sciences Munich. In the fifth semester the students will work on their Master Thesis under the supervision of faculty from either university.
Practical experience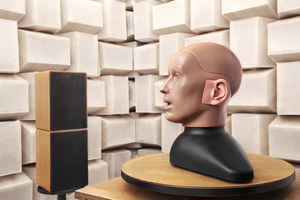 The Acoustical Engineering Program involves several practical training sessions at various laboratories associated with the universities and other partner institutions (see below). These practical sessions complement the theory-based classes with demonstrations and own experiments.
Lab units at Mittweida University of Applied Sciences include:
psychoacoustics laboratory,
laboratory for technical acoustics and recording studio
at the University of Applied Sciences Munich:
laboratory for acoustics and dynamics
These laboratories are dedicated to applied research and development in all key areas of technical acoustics. Projects are government-funded or carried out as contract research in cooperation with well-known companies such as Audi, BMW, Porsche, ThyssenKrupp and Bosch and etc.
As part of these projects, arrangements with TU Dresden or TU München may be possible so as to continue with a PhD.
Career Perspectives
The Master in acoustical Engineering opens up its graduates a wide range of opportunities within in demand professions in numerous industrial fields, such as general mechanical engineering, medical engineering, car manufacturers, components and system suppliers, civil engineering (especially road and building construction), media engineering. Moreover, the graduates may find employment at various engineering service providers whose focus is on evaluation, planning and developments. The Master's course covers the essentials of technical acoustics, which allow the students to have a vast choice in cross-industry careers.
Study Program and Career Perspectives
Acoustical Engineering is an interdisciplinary practice-oriented master's program with a focus on:
Architectural Acoustics
Psychoacoustics
Contract Law and Management
Noise protection
Vehicle Acoustics and Traffic/Urban Noise
Simulation Methods for analyzing acoustics and vibrations.
The Graduates possess in-depth knowledge and skills that are required for work in executive positions for engineering service providers and consultancies. Further job opportunities may be found in construction planning and research at universities (PhD).
The course program has the following educational foci:
Professional competence
Graduates are schooled in project management and contract law, which plays a key role in evaluation related jobs. (Specialists in Noise Protection)
They have highly specialized knowledge of noise emission and noise mapping of industrial sources, noise transmission possibilities in vehicles or building, as well as methods to prevent it.
They can apply their knowledge of measurements techniques and signal processing to carry out psychoacoustical evaluations and simulation in building and vehicles acoustics area.
They are able to solve practical engineering problems using analytical and numerical simulation methods.
Graduates have the ability to participate in research and development in all the relevant areas of engineering; noise protection, vehicle acoustics and urban noise, architectural acoustics, media acoustics and audio engineering, psychoacoustics and sound engineering.
Graduates are sufficiently skilled to independently formulate and solve problems, and they are in touch with the latest trends in science and technology.
They know how to write a scientific paper, engage in research and present their results at congresses.
They are able to conduct independent research develop projects and become specialists in their field.
They can find creative solutions to complex calculations, applying their profound knowledge, and implement new strategies.
Social commitment and personal development
Graduates have a good/excellent understanding of urban noise effect on human health and can manage the challenge of reducing urban noise pollution.
They are able to work in close collaboration with others and have built a strong sense of leadership.
They can expand their knowledge and also teach others.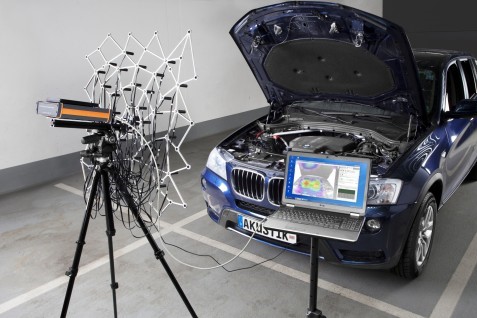 Who can apply? / Entry Requirements
Enrollment is only possible for applicants who own a relevant undergraduate degree in science, engineering or technology (or its equivalent) with at least 180 ECTS. So admission to the program requires a bachelor's degree in engineering. Furthermore, students with related degree, e.g. physics, medical science may be eligible.